Top Reasons To Be Thankful You Live In The Smithtown Area
Great Schools
The Smithtown Central School District has been rated one of the top school districts on Long Island and serves residents of Smithtown, Nesconset, Saint James, Head of the Harbor, NIssequogue, and parts of Kings Park, Hauppauge, & Commack. Did you know that Walt Whitman taught in the Smithtown school district in the late 1890's in a one-room schoolhouse? Times have certainly changed, classrooms have grown, technology has advanced, and the scope of knowledge has greatly expanded, bearing some of our favorite personalities like Jodi Picoult (Author), Soledad O'Brien (CNN Journalist), and Frank Catalanotto (MLB Player) who all attended Smithtown schools.
Community Events
Photo Credit: Smithtown Library
With so many wonderful events offered in the town of Smithtown, its hard to decide what to choose. The Smithtown Historical Society is offering a wonderful farm to table event this November, but they offer a wide variety of events throughout the year. If you looking for an organized outing or want to learn a new skill, check out the events at The Smithtown Library. They offer something for everyone of all ages. There is always a school event for the public to attend. This November Smithtown High School East is hosting The Running of the Bulls. This event is benefiting Memorial Sloan Kettering Cancer Center. Our Community is always joining together for a good cause!!
Charitable Organizations
This time of year often inspires us to give back to the community if we can and to gracefully accept help from others if needed. No matter your propensity to offer help or to receive it, the Smithtown community is here to serve you. This is a great time of year to get involved with local organizations who help residents in need such as Long Island Cares/Harry Chapin Food Bank, your local Fire House, or if you are up for a run, be sure to join the fun at The Smithtown Kickers Thanksgiving Day Turkey Trot (5K Run) to benefit Angela's House and The Smithtown Children's Foundation. The Smithtown Children's Foundation has many events this time of year to raise awareness and funds. The November event is Community Table Grand Tasting. Check out these wonderful charities and see if there's an event you would like to attend this holiday season.
Shops & Boutiques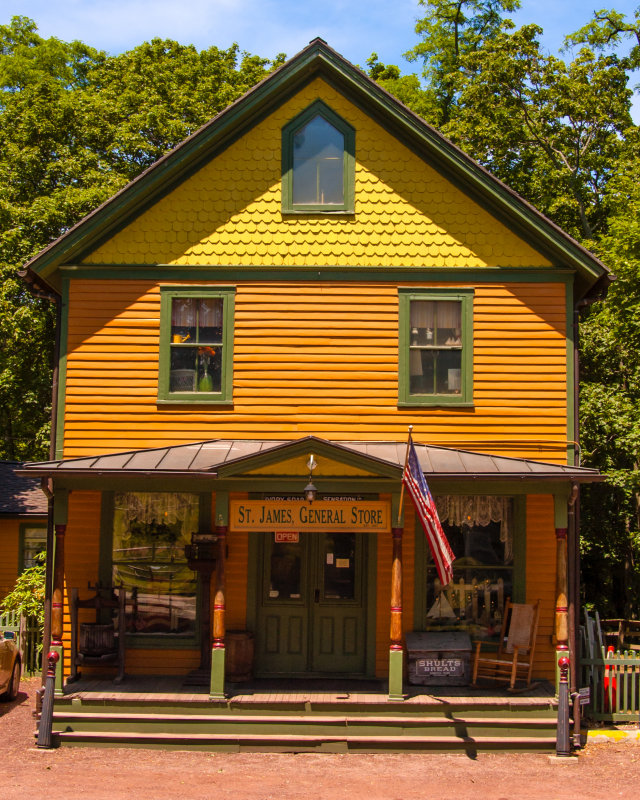 No matter if you are looking to do a little window shopping, or get a jump-start on your holiday gift buying, Smithtown has tons of great shops, both small and large. Be sure to stop into Dance 'N' Things on E Main Street for a wonderful selection of dance apparel, or head to Commack's Northgate Stationery for some of the best small gift ideas. For a hidden gem, make sure you search out The St. James General Store, it has something for everyone and quite a history!! Or if you like all of your shops in one great location, you can't forget The Smith Haven Mall, with anchor stores such as Macy's, H&M, JCPenney, Michael Kors, and Victoria's Secret.
Local Dining
Photo credit: Tripadvisor
If you are looking to enjoy a delicious meal out on the town, Smithtown has a huge selection of great restaurants from which to choose. From local bar fare to upscale dining, there is such a large selection that you may have a hard time picking just one. Javier's Cafe is one of the town's favorite breakfast spots. Serving only breakfast and lunch, this hot spot is often in demand so you may want to leave a little extra time to be seated. If a good steak dinner is what you are looking for, pay a visit to The Chop Shop on Main Street or Insignia Steakhouse on Rt. 347 for a meal to remember. But if it's a quick bite and a cold beer you're after, stop into one of the local favorites like Faraday's or Napper Tandy's Irish Pub for a burger, some wings, and lots of laughs.
Food Specialty Shops
Photo Credit: Uncle Guiseppe's
Smithtown offers some of the best specialty food shops right in the center of town. Shop at Fresh Market, your neighborhood food market and premium quality local produce store, where you can even pre-order premium meats, delicious side-dishes, and desserts right online for hassle-free holiday meal preparation. Or you can cater your entire Thanksgiving dinner from Uncle Giuseppe's with specialties including appetizer; pasta or soup; turkey entrée; choice of vegetable, potato and stuffing; and 2 desserts, all at one low price. For delectable desserts head over to Alpine Pastry Shop. If you're looking for Specialty Chocolates you need to stop in at Yottabyte and make sure you pre-order their Chocolate cornucopia, this time of year!
Parks, Trails & Beaches
Photo credit: Long Island Social Biking
With autumn in full swing and the leaves turning beautiful shades of gold, orange and red, there's no better time to take advantage of Smithtown's bountiful locations to enjoy the great outdoors. Whether you want to add a little exercise into your daily routine or just enjoy the beauty of the Island, there are plenty of shoreline boardwalks, hiking trails, bridle paths, and picnic areas in which to gather with friends and family. Some local favorites are Sunken Meadow State Park where walking the boardwalk and setting up a family picnic are the top activities and Blydenburgh County Park where rowing and horseback riding head the top of the list.
This year, make sure to give thanks to those who make you smile and have made a positive impact on your life, and for the town that you are so happy in which to live.